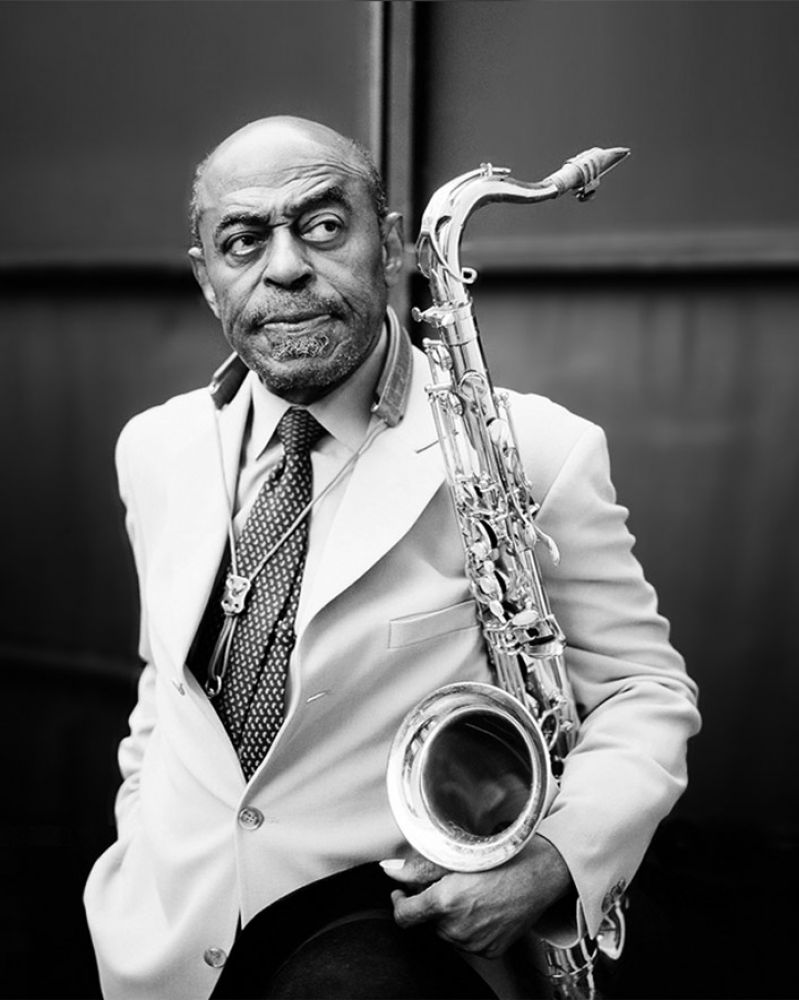 B.B. King – Sweet Sixteen
Paul Robeson – There is a Balm in Gilead
Louis Amstrong – Struttin' with Some Barbecue
John Coltrane – Chasin' the Train
Duke Ellington – Diminuendo and Crescendo in Blues
Lucky Thompson – Skippy
Ornette Coleman – Lonely Woman
Dizzy Gillespie, Sonny Rollins, Sonny Stitt – The Eternal Triangle
Ella Fitzgerald – Airmail Special
Billie Holiday – That Old Devil Called Love
Archie Shepp means a lot to me. I've met him a few times and I've loved him for a very long time. He's a great saxophonist. He comes up from the era of angry music, in a way, but there's a humor to what he does. He's very influenced by Ornette Coleman but he has his own sound which is, in fact, rather anachronistic; it's kind of almost a swing sound. In the old days he was very fierce in his playing, but there was always a lot of heart there. But now he's just kind of mellowed into this delightful gentleman. He's so charming and very funny. When I spoke to him last time, we were in Liege, Belgium together, and I said to him, "You're always the best-dressed man in the room." And he said, "Not when Miles was around." I don't know about my "favorite jazz musician," he may be that, but he's certainly my favorite man playing jazz.
– Robert Wyatt