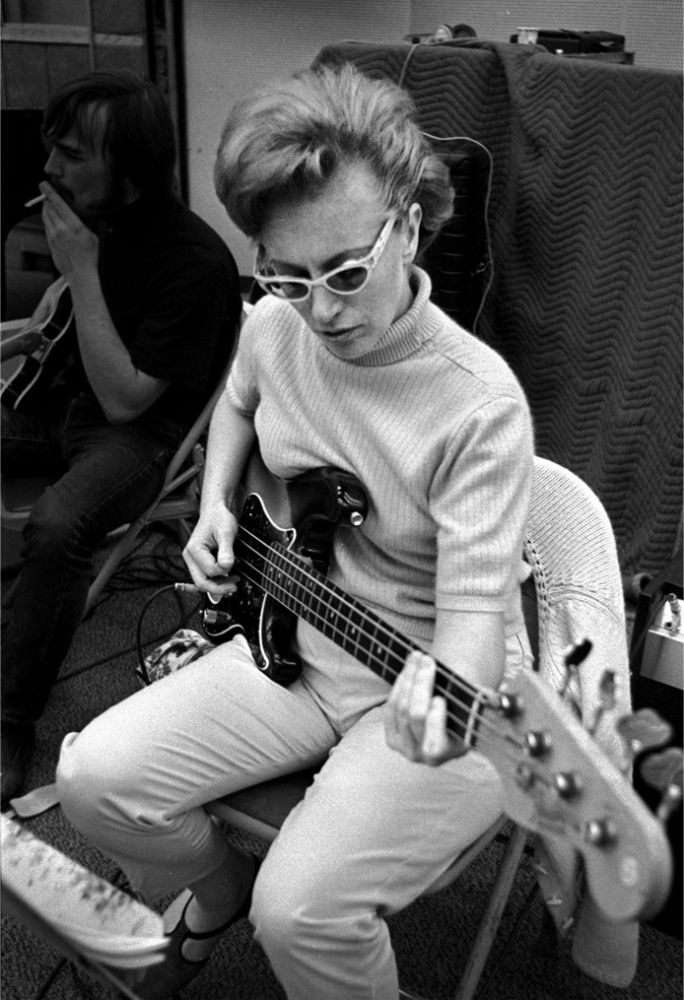 Sam Cooke – Summertime
Ray Charles – America The Beautiful
The Motherlode – When I Die
The Beach Boys – Good Vibrations
Glen Campbell – Wichita Lineman
Ray Charles – I Don't Need No Doctor
The Beach Boys – Sloop John B
The Righteous Brothers – You've Lost That Lovin' Feeling
Barbra Streisand – The Way We Were
Joe Cocker – Feelin' Alright
Sometimes you like a song so much that you wish you were there when it was made. Carol Kaye might not be able to relate to that sentiment because she was in fact there, playing on a dizzyingly long list of many people's favorite songs. Starting in 1957 as a session musician in Los Angeles, she has played a major part on almost every big hit of the 60's. Kaye was one of few women in a male-dominated industry and her contributions were so inventive, tasteful, skillful, and powerful that she "could leave the men in the dust," (Quincy Jones). She was the #1 top musician to call on and her creative, on the fly input helped make the songs the unmistakable hits that they are. She made over 10,000 recording dates & film calls and her clients included artists such as The Beach Boys, Sam Cooke, Ray Charles, Glen Campbell among many, many others. At the age of 86 she looks back with great pleasure, selecting and sharing her 10 favorite songs that she was featured on, talking about them track by track.