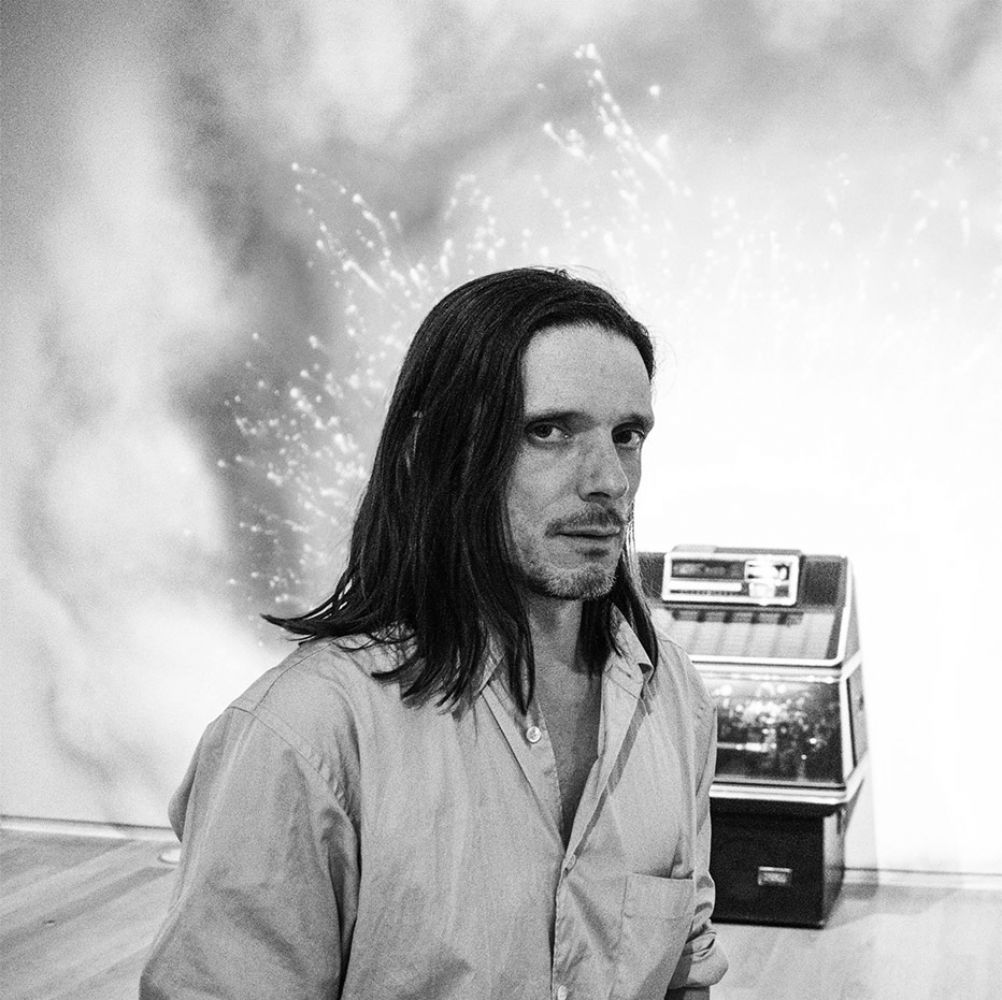 The Fatback Band – Yum Yum
King Tubby & Augustus Pablo – King Tubby Meets Rockers Uptown
Grace Jones – Walking In The Rain
The Gap Band – You Dropped The Bomb On Me
D-Train – You're The One For Me
Thomas Dinger – Für Dich
The Staple Singers – Slippery People
Curtis Mayfield – Trippin Out
Blake Alphonso Higgs – John B. Sails
Willie Nelson – The Harder They Come
Let the Mysic Play
(Tuesday, June 29, 2021 – 6:11pm
England vs. Germany: 0:0)
Volker Zander: Fußball?
Jeremy Deller: Funny. I was going to text you. Good luck!
VZ: Good luck.
JD: Let's remain friends after regardless of the result. x
VZ: The vibe here is: We are happy whatever happens. Win or lose, who cares. It could be Jogi Löw's last game and Wembley is always cool. And [Rainbow Emoji] is the new Europe.
JD: Who is that? The manager? I like his hair cut. Very indie.
VZ: Coach. Yes. They have a similar hairstyle: Merkel and Jogi.
JD: Also Wilko Johnson from Dr. Feelgood in 1977
VZ: [sends Google picture search results: "Wilko Johnson 1977 hair" and "Jogi Löw 2021 hair"]
JD: Exactly.
England vs. Germany: 1:0
JD: I am [Neutral Face Emoji]. Sorry.
VZ: Great goal. Well done. [sends YouTube link: Dr. Feelgood Live 1975 TV Show].
JD: That's a great clip. Pre Punk.
VZ: Wilko Johnson: Amazing guitar player.
JD: Yes. His technique much loved by the punks. From a strange island in Essex called Canvey Island.
England vs. Germany: 2:0
VZ: Cool goal. That's it.
JD: You have a player called Can. Number 23.
VZ: You have Kane
JD: Can is better
(Saturday, July 3, 2021 – 1:16pm)
VZ: [sends YouTube link: Dr. Feelgood. Going Back Home – Rare!] Jogi Löw on guitar. Incredible moving band. Crazy. Long live Wilko Johnson! … Jan Lankisch asks me to write a promo about your Week-End Fest Mixtape. You OK?
JD: Yes. It's very commercial happy dance mysic [sic] basically.
VZ: Was thinking to mention your text on Wilko Johnson's hair.
JD: Yes. That sounds good! X
— Volker Zander